Mr. Schneiderman's Bio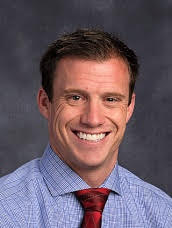 Mr. Schneiderman is starting his fifteenth year in education. He received a Bachelor of Science in Business Administration in 2004 from the University of Illinois at Chicago where he was also a scholarship athlete on the mens' basketball team. Mr. Schneiderman received his Secondary Teaching License in Business, Marketing, and Computer Education from Trinity Christian College in 2006. He received his Masters of Arts in Educational Leadership – Principal License in May of 2016.
Mr. Schneiderman spent one year at Adlai E. Stevenson High School in Lincolnshire, IL as Coordinator of In-School Suspension and Varsity Assistant Boys' Basketball Coach. He spent nine years in Forrestville Valley teaching high school Business Education classes and Career and Technical Education classes. This is Mr. Schneiderman's third year as Principal at Forrestville Valley Elementary Schools. He is also the High School Varsity Boys' Basketball Coach.
Mr. Schneiderman has been married to his wife Laurie for 14 years and they have six-year-old twins Sullivan and Lucy. Mr. Schneiderman and his wife were both Forreston High School graduates and reside in the Forrestville Valley School District.
Mr. Schneiderman can be reached via email at jschneiderman@fvdistrict221.org,or by phone at Forreston Grade School at 815-938-2301 or German Valley Grade School at 815-362-2279.