Anti-Bullying Reporting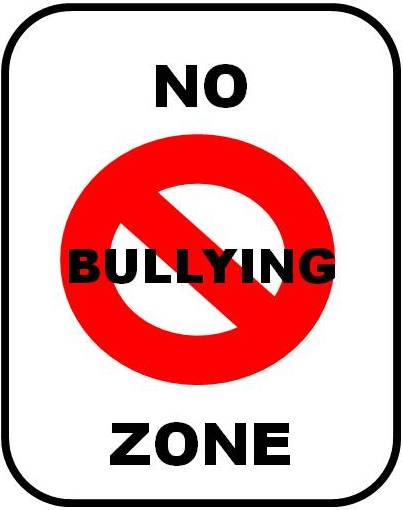 Forreston Junior-Senior High School strives to provide all students equal access to a safe, non-hostile learning environment. Students have discussed demonstrating Cardinal PRIDE.
CARDINALS use POSITIVE WORDS and ACTIONS!
CARDINALS ALWAYS RESPECT Others, Self, and Property!
CARDINALS have INTEGRITY!
CARDINALS DISPLAY SELF-CONTROL!
CARDINALS Strive for EXCELLENCE in EVERYTHING WE DO!
Students who display Cardinal PRIDE will be acknowledged in upcoming PRIDE assemblies to celebrate those successes.
One of the topics that frequently arise when talking about student behavior is how to address conflict. Students learned the difference between developmentally typical difficulties that arise in relationships between students and the severe actions and behavior patterns that compromise a true bullying situation. Students defined bullying and how to address it.
Forreston Junior-Senior High School DOES NOT TOLERATE BULLYING BEHAVIOR. New reporting measures will provide students with opportunities to anonymously report incidents of bullying that occur at school or impact their school day. The first is an online link in which students can anonymously report bullying behaviors they experience or witness at school. This link is listed below:
https://docs.google.com/a/fvdistrict221.org/forms/d/e/1FAIpQLScLgI_-MR_NfyCvqc0V4znBJwSCmV1n_jVquGsX4G-oWIlAzg/viewform?c=0&w=1
There will also be Anonymous Reporting Centers on the walls near the bathrooms by the high school and junior high offices. Students can anonymously leave a written message or complete a paper version of the online link. Staff will frequently monitor these centers to collect any reports.
All reports will be investigated and addressed if bullying behaviors are discovered. If you have any questions regarding our new anti-bullying prevention measures, please do not hesitate to contact the high school office at 815-938-2175.