Congratulations to FHS Art Students!
HCC Arts Show
Seven Gilligan won the Best of School award at the 49th annual juried art show at Highland this year. Seven's artwork can be viewed at Highland's gallery until May 2nd, 2019. The gallery is located in the Ferguson Fine Arts Center, 2995 West Pearl City Road in Freeport. Well done Seven!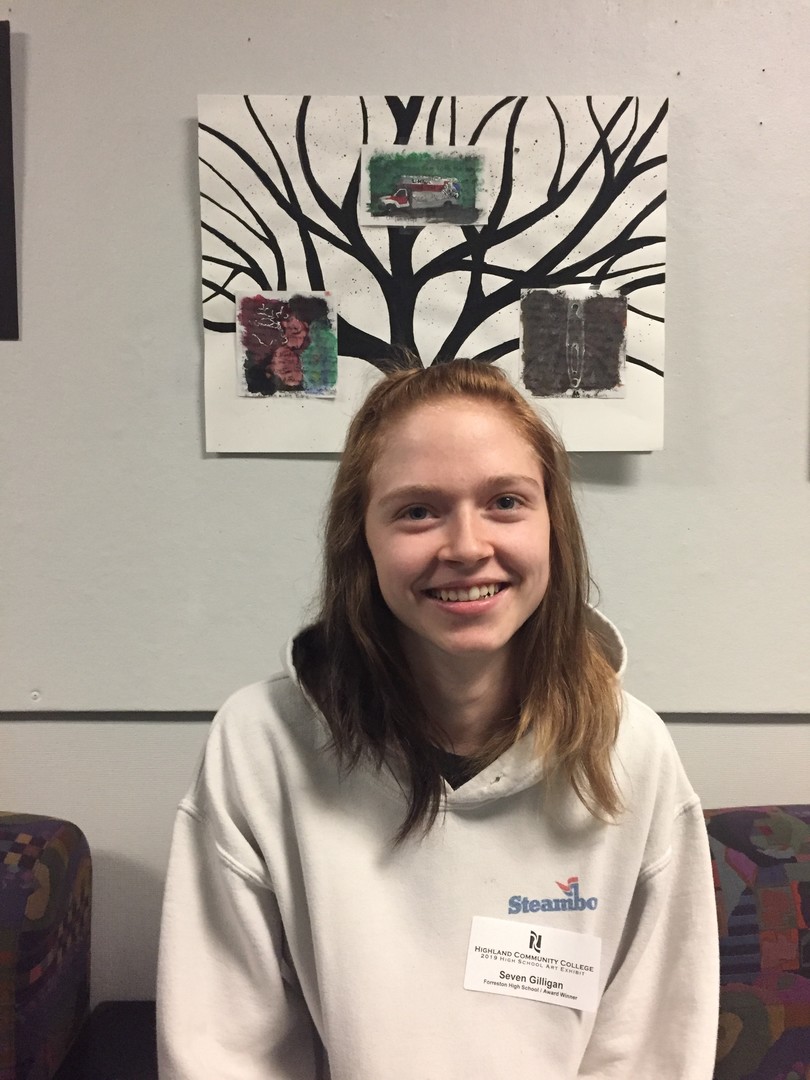 Amboy Invitational Art Show 2019
Five Forreston Fine Arts students participated in the Amboy Invitational Art Show this year on April 17th. This is the second conference-wide art festival hosted by Amboy. Students participated in an art show as well as attended workshops where they learned a variety of new art techniques.
Faith Ralston won second place in the acrylic paint category for her painting, pictured here. Faith also won first, second and third place ribbons for her 3D printed sculptures.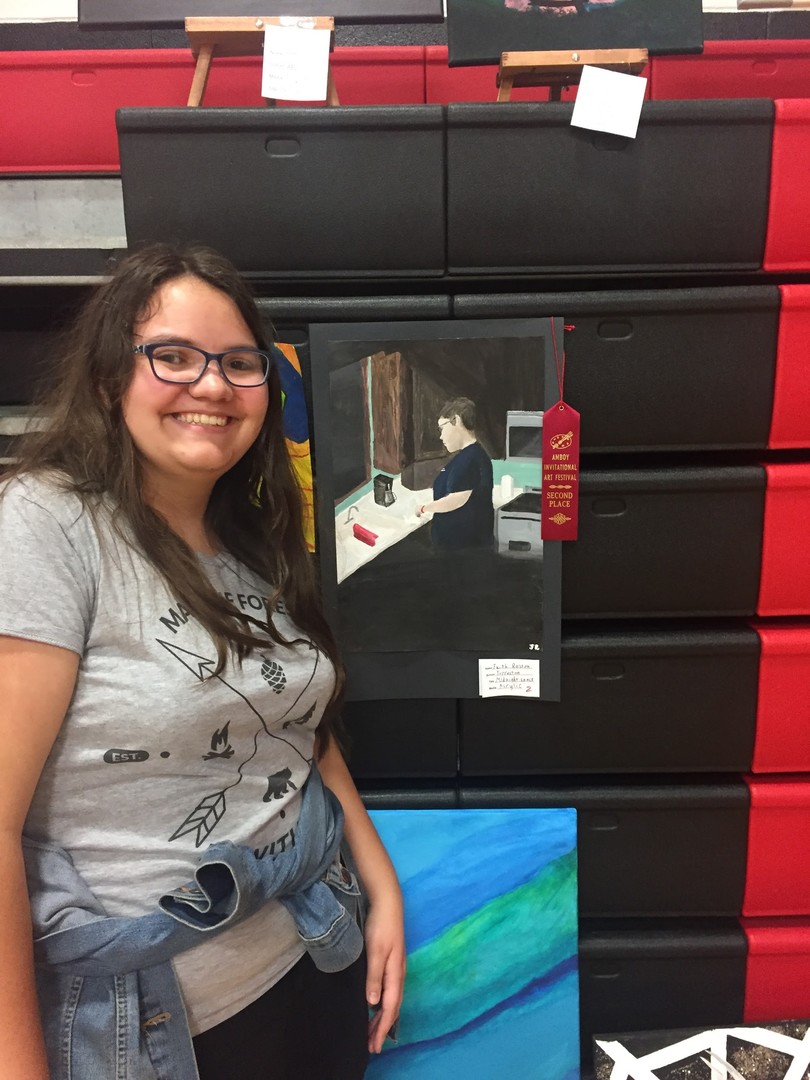 Annie Timmer won first place for her painting/mixed media piece as well as Best of Show in the 2D art category! Annie also won first place in the fiber/textile category for her felted piece.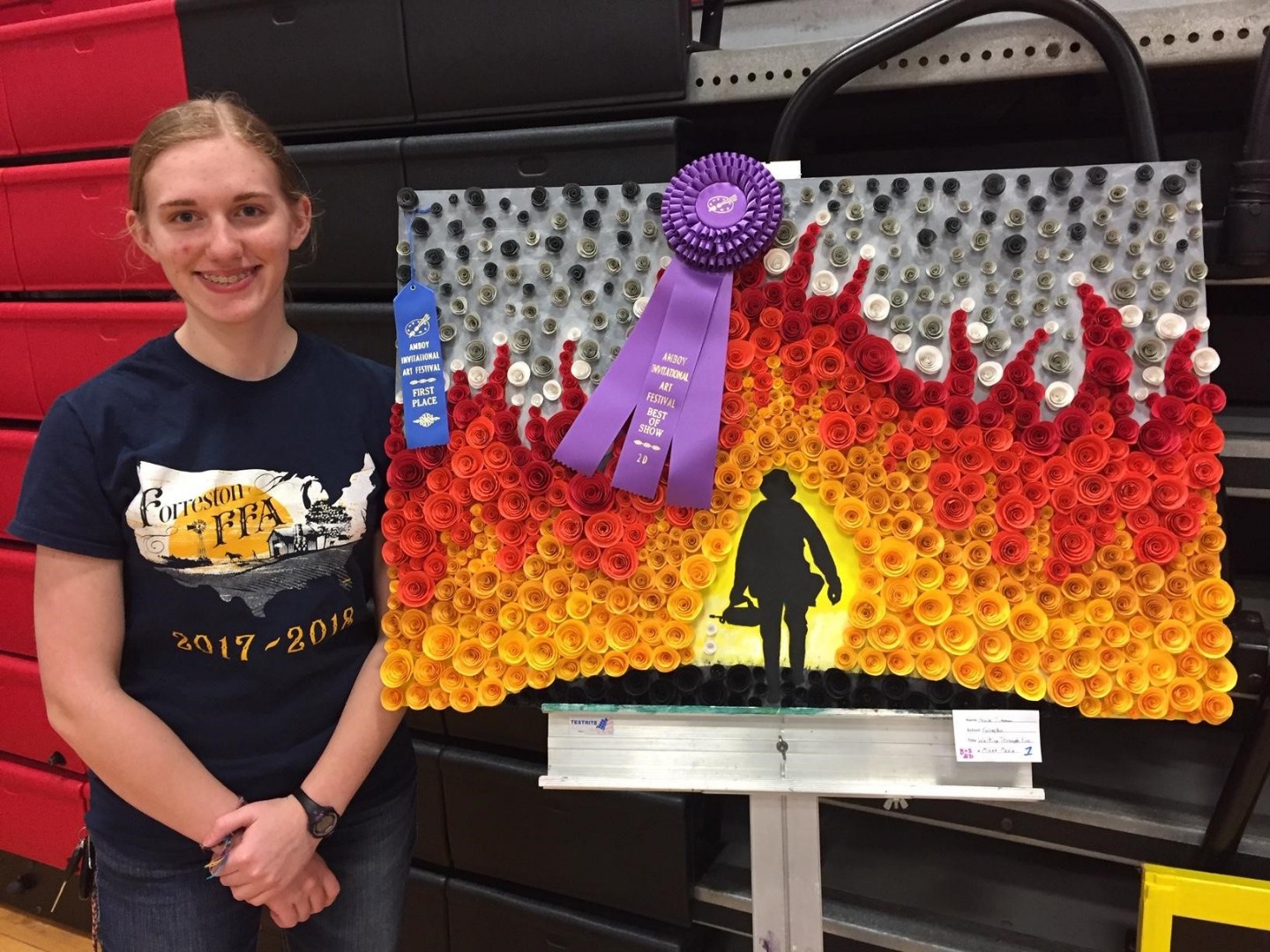 Here, Hailey Deen is started to use ink to make experimental paintings. The finished product is very interesting!