Grand Detour Art Show
Congratulations to all students who participated in the Grand Detour Art Show on Sunday, September 8th, 2019. Forreston Junior and Senior High had two award winners. Emma Manus won third place in the 6th-8th grade category for her painting. One of our senior art students won Judge's Choice as well as first place in the 9th - 12th grade category for two different fiber arts pieces. Both students were in attendance to receive their awards at the show, congratulations!
Students who participated:
Emma Manus
Hailey Schultz
Taylor Vogt
Liliana Pacheco
Sage Hjelmeland
Shelby Morris
Jaden McGee
Emma Stevens
Several elementary students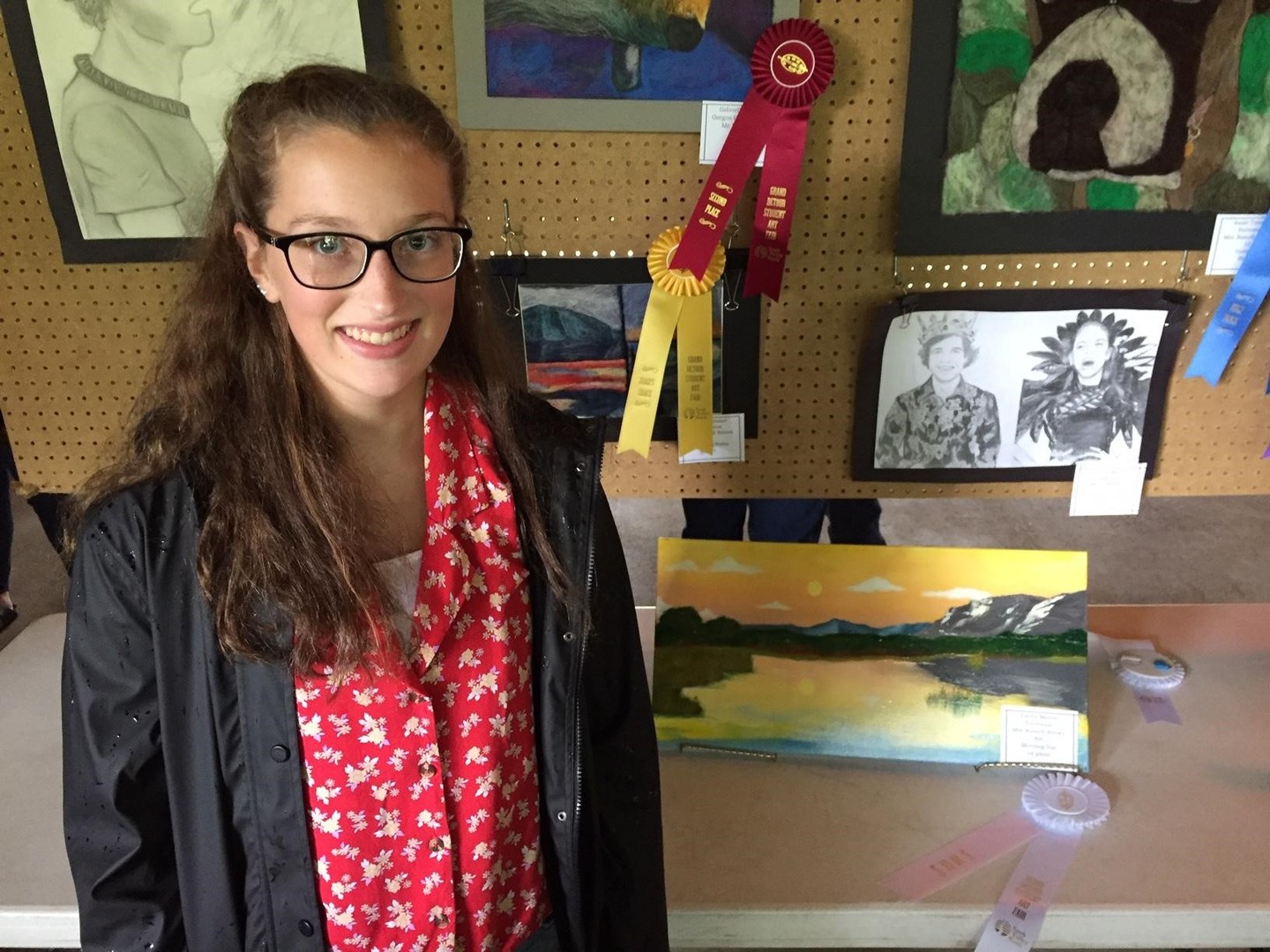 Emma Manus, 3rd place for her landscape painting.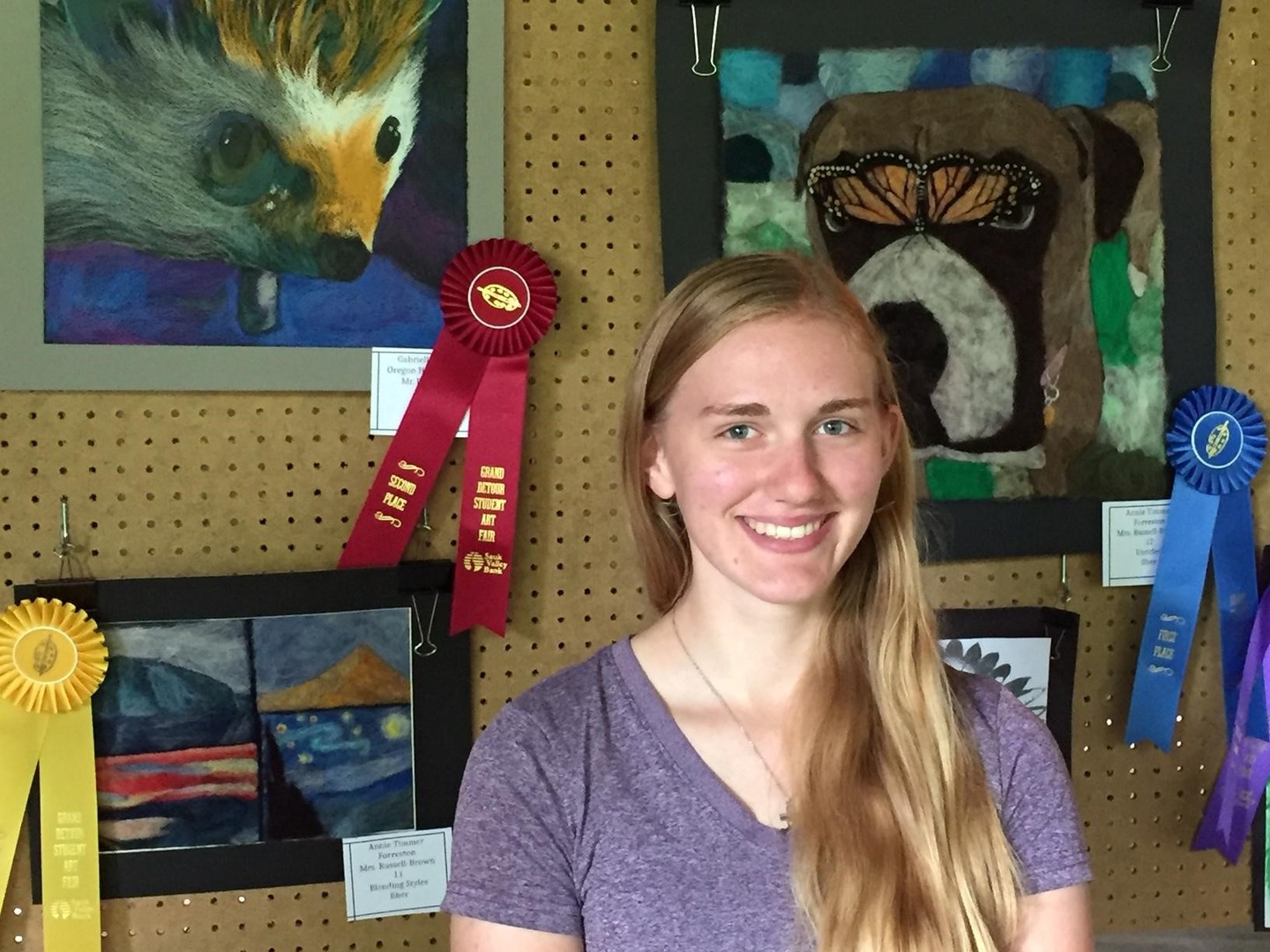 One of our senior art students won Judges choice for her collage of four images fiber arts piece and first place for her dog with butterfly fiber arts piece.