Senior Spotlight - Taylor Vogt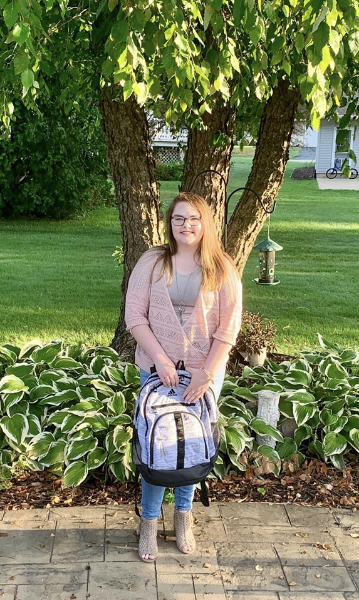 1. What are your plans after high school (college, workforce, future profession)?
I plan on attending a four year university as a double major in Graphic design and Performing Arts.
2. What was the biggest change for you between your freshman and senior year?
The biggest change, for me, was my personality. I use to be a really quiet and reserved person, but over the past four years I have bonded with so many people I would have never of thought to talk to during my freshman year.
3. What person do you look up to the most and why?
I look up most to my parents. Both of my parents went through many hardships and suffered many losses during my life and have always kept stability and made sure me and my sisters' happiness came first.
4. What will you miss most about Forreston High School?
I will miss getting to talk to some really amazing people every day. The people you grow a connection with help make the best memories.
5. What advice would you give incoming freshmen?
Never lose sight of yourself in the coming years. People may try to tell you who you should be or what you should look like, but it is important to remember that you are your own person and people's words cannot limit you.