Senior Spotlight - Kolten Dorty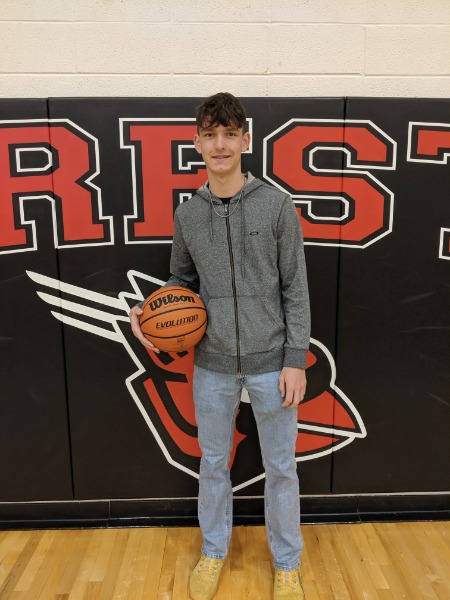 1. What are your plans after high school (college, workforce, future profession)?
After high school, I plan on either going to highland or a 4 year university. Wherever I go, I'm going to minor in agriculture and major in physical education.
2. What was the biggest change for you between your freshman and senior year?
I think I've grown up a lot. I used to talk a lot and now I don't talk near as much. I also have gotten much better at sports, hopefully to the point to maybe play in college.
3. What person do you look up to the most and why?
The person I look up to the most is Stephen Curry. He is always working to improve his game; then when he isn't, he is working with kids or helping charities. I also love him because he shows his faith on and off the court.
4. What will you miss most about Forreston High School?
The thing I will miss the most about high school is just hanging out with the people I've grown up with. I'll also miss playing sports with my friends.
5. What advice would you give incoming freshmen?
Take all the chances you can to do stuff. There are some things I would've liked to have done more but didn't know about or just didn't do. Last, let it all sink in and do not wish for it to be over.