Higher Grounds Art Show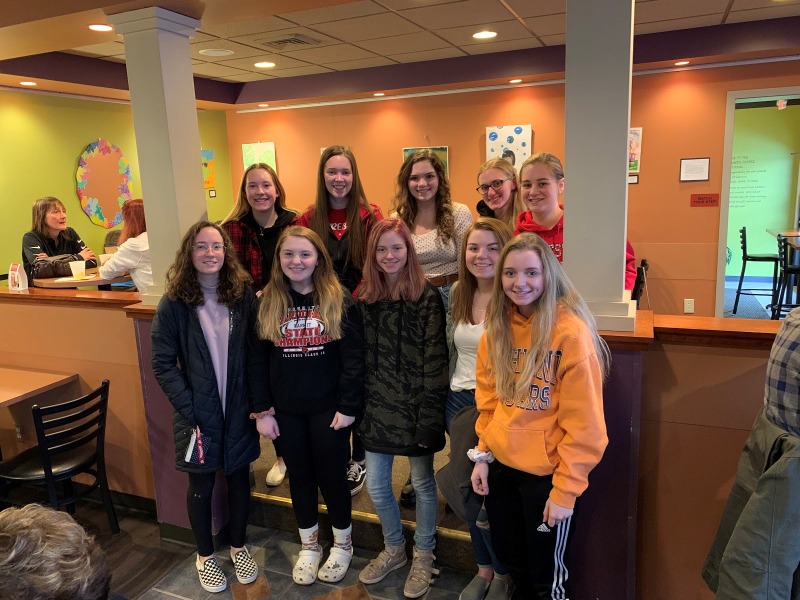 Advanced art class at Higher Grounds coffee shop in Freeport. Artwork hanging on the walls is student work. Front row from left, Mackenzie Engbert, Ashlee Newell, Seven Gilligan, Kyla Benson, Emma Stevens. Back row from left, Madison Sketo, Nicole Fox, Montanna Heinz, Annie Timmer, Julia Wells.
Forreston High School art program presents a showing of artwork from the new Advanced Art class.
The artwork in this art show was completed during the last part of the school year leading up to winter break. Students are invited to join the advanced art class when their skill is at a high level and they have ideas they want to pursue. The program runs on a semi-independent agenda with the students leading the way designing the majority of their own projects. This is the first showing of the advanced artists' artwork and we hope you will stop by Higher Grounds to look at it.