Senior Spotlight - Anthony Josephitis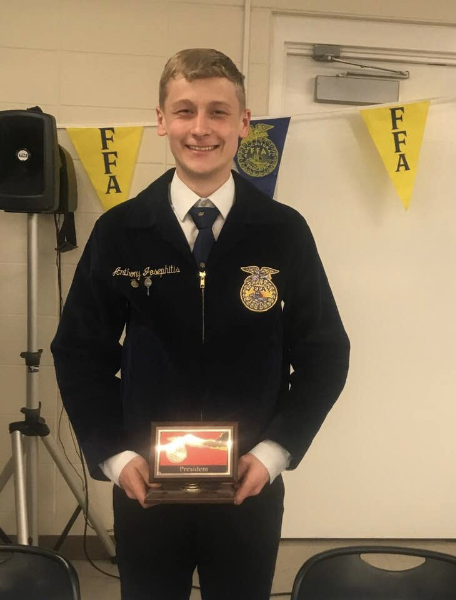 1. What are your plans after high school (college, workforce, future profession)?
I plan to go to Highland Community College to get my certificate in welding and fabrication.
2. What was the biggest change for you between your freshman and senior year?
I have grown more mature, got out of my shell, and have become a people person.
3. What person do you look up to the most and why?
I look up to my father because he pushes me beyond my comfort zone, and I wouldn't be where I am today if it wasn't for him.
4. What will you miss most about Forreston High School?
I'm going to miss the staff and the people here.
5. What advice would you give incoming freshmen?
Try new things, like join clubs and sports you wouldn't normally do.