Senior Spotlight - Kaitlin Gruhn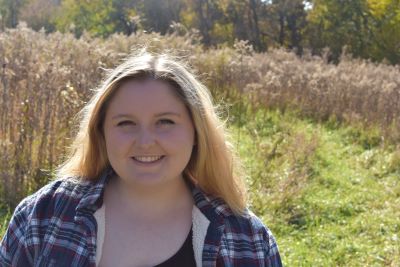 1. What are your plans after high school (college, workforce, future profession)?
After high school, I plan to attend a university. I would like to either major in marketing or advertising.
2. What was the biggest change for you between your freshman and senior year?
I became better at getting involved. At first, I was too afraid to try new activities.
3. What person do you look up to the most and why?
My sister, Alexia, because of her positivity and kindness towards everyone.
4. What will you miss most about Forreston High School?
I'll miss the practices for the variety shows and musicals the most.
5. What advice would you give incoming freshmen?
Make sure to get involved in extracurriculars and activities, and your teachers aren't lying when they say your GPA freshman year matters.