Donate to the 2020 Vedra Scramble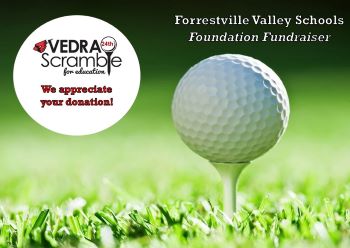 We are saddened to announce that due to COVID-19 restrictions the 24th Annual Vedra Scramble, scheduled for September 19, 2020, has been canceled. While we are unable to hold our annual event this year, our need for your support remains. This annual golf outing is the sole fundraising event held by the Education Foundation, providing student scholarships, teacher materials, 1:1 technology, and special innovations.
We are asking you to please consider making a monetary donation in any amount to continue the great work this year. Donations can be made online or by mail.
Thank you in advance for your continued support of Forrestville Valley Schools. We plan to see you next year!!