Homecoming Week Activities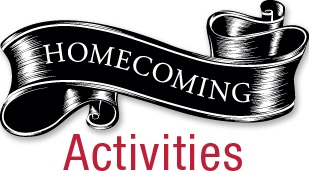 Homecoming Week is Monday, October 1st - Friday, October 5th. The F/S football game is Friday, October 5th beginning at 5:30 pm with the Varsity game to follow. The Homecoming Dance is Saturday, October 6th from 7:00 pm - 10:00 pm.
DRESS UP DAYS:
Monday - Pajama Day
Tuesday - Teen Beach Tuesday (Bikers vs. Beachers)
Wednesday - Disney Character Day (Dress as your favorite movie/TV/meme character)
Thursday - Class Color Day (6th grade - Teal; 7th grade - orange; 8th grade - John Deere Green; Freshmen through Seniors - wear your Class Shirt; and Staff - white)
Friday - Cardinal Spirit Day
NOTE: Junior High students may participate in all Dress Up Days.
PARADE/PEP ASSEMBLY - Thursday, October 4th:
Parade Line-up begins at 5:30 pm
Parade Route Begins at 6:00 pm
Pep Assembly will be at Cardinal Field at 6:45 pm