GIVING TUESDAY - December 03, 2019 - Illinois Foundation FFA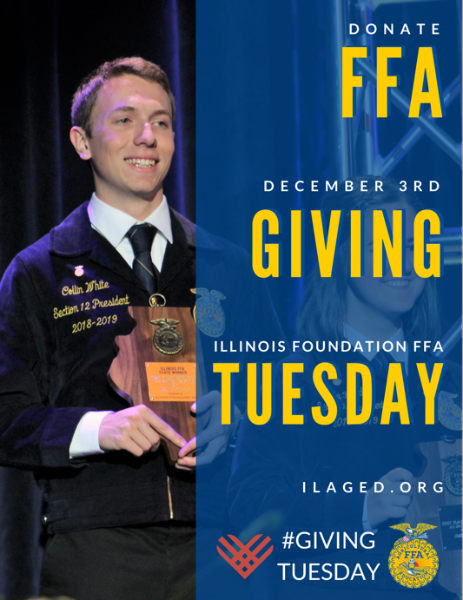 What does the FFA Foundation do for our students at Forreston High School?
Keeps the cost down for Illinois State Convention, State CDE's, and conferences like 212, Washington Leadership Conference and FFA camp as well as they sponsor plagues, awards and scholarships.
How can you help?
By donating through Facebook, all credit card processing fees are waived (100% of your donation comes directly to the Foundation) and your donation may be tripled by matching funds from Facebook and Compeer Financial. If you would like for your original donation to be credited to a specific chapter (like Forreston) for their collection drive, you MUST email a copy of your Facebook receipt to Jannette Allotey at jallotey@illinoisffa.org.
Facebook does not provide this specific donor information, so donations made without sending a copy of your receipt will be coded as a large, state contribution.
Facebook matches up to $7 million dollars beginning at 7:00 a.m. Central Time, so set an alarm early to jump on Facebook and make your donation as close to 7:00 a.m. as possible. The closer to 7:00 a.m., the better.
Don't forget to follow AND share the "Illinois Foundation FFA" Facebook page, as well as the "Illinois Association FFA" Facebook page in order to follow us on this journey.
With the season of giving thanks upon us, we wish you and yours only the safest and joyous of holiday seasons.