e-Learning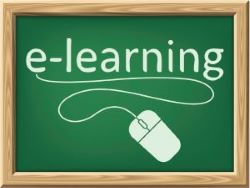 Forrestville Valley implemented e-Learning on Monday, March 30th. Please review the Forrestville Valley e-Learning Plan as well as the Question and Answer Documents below. If any student has left their Chromebook at school and/or does not have access to technology, please contact your school office.
Junior and Senior High students should access their assignments through Google Classroom. Elementary students will access assignments by clicking here or the e- Learning link below. Once you have clicked on the link you can access the grade folder for your student(s). Please feel free to contact your student's teacher(s) at any time via email.
Thank you for your continued patience and continue to visit this website for updated information.
Remote Learning Survey End of Year Q&A
Letter from the Superintendent Navigating Skyward App during e-Learning
Elementary e-Learning Forrestville Valley e-Learning Plan
Parent Question and Answer Document e-Learning and Grading Q&A
e-Learning and Grading Parent Video WiFi