Relocating into Forrestville Valley School District?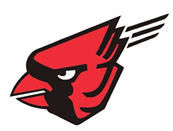 Considering Relocation?
Forrestville Valley is conveniently located in the center of several major employment areas, including Dixon, Freeport, Rockford, Rochelle, Savanna, Sterling, and Thomson. Forrestville Valley covers nearly 200 square miles of rural Northwest Illinois and services the communities of Forreston, Leaf River, and German Valley, as well as the smaller towns of Baileyville, Adeline, and Brookville, and their surrounding areas. With an enrollment of approximately 750 students in Pre-Kindergarten to 12th Grade, Forrestville Valley offers a classroom ratio of 20:1 and grade level classes of approximately 60 students.
Forrestville Valley follows a strategic plan that is revised every three years. In 2018, Forreston Grade School and Forreston Junior/Senior High School received an exemplary designation from the Illinois State Board of Education. Both schools are pleased to announce that they are in the top ten percent of all Illinois schools. The Illinois School Report Card offers detailed state data for the district and reports a 96% Graduation Rate for Forreston High School. All Forrestville Valley students are offered 1:1 technology. Through the generous support of the Forrestville Valley Education Foundation, elementary students are provided iPads, and secondary students use Chromebooks for educational resources.
Forrestville Valley continues to adapt to the ever-changing advances in career fields to provide a variety of course opportunities. Forreston Junior High School offers STEM programming for all seventh and eighth grade students. Students in grades 9-12 have had the opportunity to enroll in either Introduction to Engineering or the second course, Principles of Engineering. Civil Engineering & Architecture, Aerospace Engineering, and Engineering Design and Development will follow these courses. All courses include curriculum and assessments created by Project Lead the Way, a nationally known program providing comprehensive STEM education and teacher support and training. In addition to hands on learning and direct application of math and science, students who enroll in the Engineering Pathway have the opportunity to link with area engineers, architects, and technicians in the surrounding area.
Forreston High School is able to offer several technical courses through a partnership with Whiteside Area Career Center. Forreston High School also partners with Highland Community College to offer dual credit courses and the opportunity for students in grades 11 and 12 to take college courses on campus, as well as graduate high school with an Associate's Degree and a high school diploma.
Forreston Junior/Senior High School also offers several extra-curricular activities such as Golf, Football, Volleyball, Boys' Basketball, Girls' Basketball, Scholastic Bowl, Wrestling, Baseball, Softball, Track, a Swimming co-op, and numerous committees and after-school activities. The school has received state titles in Football in 2014, 2016, and 2018, a 4th place state finish in Boys' Basketball in 2015, as well as numerous other titles, including regional/sectional championships in Volleyball, Girls' Basketball, Baseball, Softball, and Track.
Forrestville Valley is committed to striving for excellence while honoring a commitment to its students, staff and community. View the Forrestville Valley Board of Education Belief & Vision Statements.
If you have any questions regarding Forrestville Valley School District, please call the District Office at (815) 938 – 2036.